Expert Articles & Advice
June 1, 2015
Container gardening is a great way to enjoy all the pleasures of a garden without as much space, labor or time, but you don't have to sacrifice beauty. Plan your containers to use spillers, thrillers and fillers in dramatic combinations, and you'll have showstopping containers in no time.
June 1, 2015
June is a great season for gardeners, and though much of the early season planting is already finished by June 1, there is much more care a garden needs throughout the month to have the best results for top produce, pungent herbs, and the most beautiful blooms.
Special Offers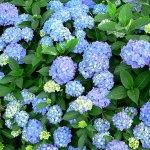 Walnut Ridge has the area's largest selection of landscape size nursery stock!
Valid 6/30 - 7/03/2015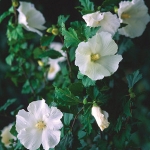 Create your own tropical oasis with our colorful and vibrant Annuals and Tropicals!
Valid 6/30 - 7/03/2015
Events
7/03/2015 9:00 am to 10:30 am
FRESH GEORGIA PEACHES!! The peach truck is coming to Walnut Ridge on Friday, July 3rd and will be here from 9:00 am to 10:30 am. Hand picked and tree ripe, these Freestone Georgia Peaches are so juicy, you'll need two napkins!